Paintless Dent Repair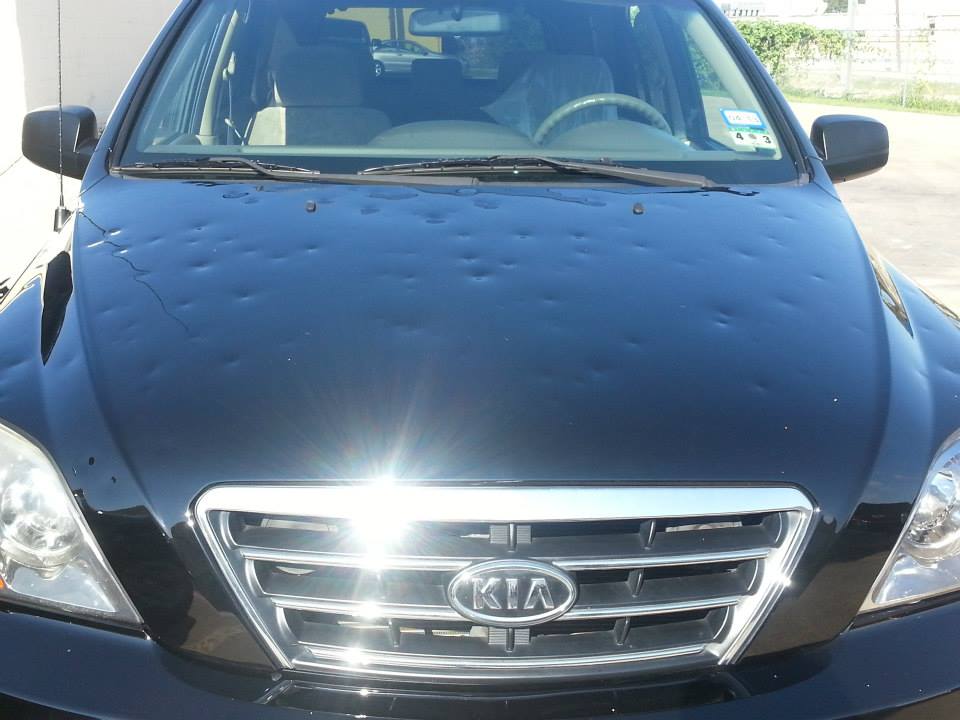 "PDR" is a very effective and smart way to treat small to medium size damages to your vehicle. One of the biggest culprits for just such damage is hail. A nasty hailstorm can leave a ding in your vehicle that is just noticeable enough to require adjustment, but not so big that a more large-scale service is required. If your vehicle becomes damaged by hail or any other relatively minor incident, consider the following three benefits to having professional PDR service performed to get it looking like new again.
Time Is on Your Side – PDR takes considerably less time than more traditional dent removal methods, so an experienced technician can get your vehicle out of their shop and back on the road usually in the same day. [...]
When it comes to severe weather, unpredictability is often the name of the game and impacted areas are often caught off guard with damaging effects. Even if there is a warning of a few days or a week, it rarely affords enough time for the community to avoid becoming overwhelmed with the fallout. Not everyone has access to covered parking, which translates to lots of Fort Worth auto hail damage. All of this boils down to local auto repair shops becoming backed up and stressed for resources. Dallas Auto Hail Repair provides mobile assistance to these areas of the country that have recently been slammed with damaging weather. By mobilizing our professional team of hail repair specialists in the Fort Worth area, we can efficiently provide backup for local repair shops, dealerships, and other retail facilities, helping to get repair work done much more quickly.