PDR Benefits: Paintless Is Painless!
July 7, 2017

Posted by

Hail Repair
Comments Off

on PDR Benefits: Paintless Is Painless!
Think of it as non-invasive surgery for your car. Medical technology can work wonders for our body. Automotive technology can work wonders for the body of your car. Paintless dent removal is one example.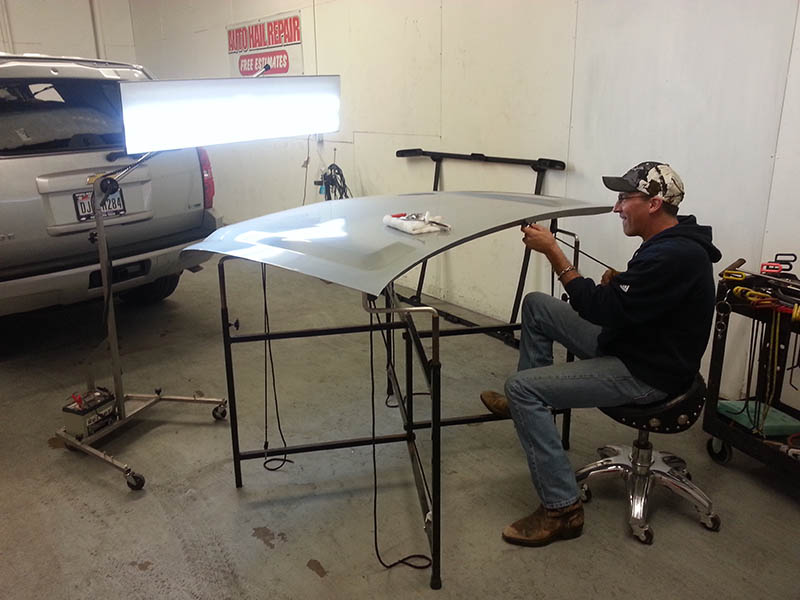 "PDR" is no longer a caveman-like method for dent repair. It's a state-of-the-art technique using expensive factory-produced tools. When expertly performed by a top-notch company, here's how you benefit:
You Keep Your Insurance Company Out Of It
Insurance premiums are no fun to pay. Deductibles are worse. When you choose paintless dent repair, the cost may be less than the deductible you were going to pay for the other repair method! No insurance claim means no risk of the premium increase.
Paint Match Issues Never Occur
Even seasoned professionals encounter problems matching paint at times. Not with PDR. Paintless is painless when it comes to color match. The only color involved is the original paint!
Another non-concern is body filler. No body fillers are used, eliminating any related problems.
Less Time-Consuming
Obviously, this method is noticeably faster to complete. It's even possible to have your dent problem solved in as little as 1 day! 
Your Saving Time…Money…The Earth
When paintless dent repair originated about 30 years ago, being eco-friendly and "going green" was basically new. Now it's virtually universal in our lives. PDR avoids harming the environment compared to the conventional methods of dent repair. While government regulations have required less toxic paints be used, using no paint is 100% earth-friendly.
Best Way To Handle Your Cars Dents
That would be by letting us repair them using PDR!  So contact us today and soon your car will look fantastic again!