Find Extra Value in a Free Hail Estimate
June 13, 2017

Posted by

Hail Repair
Comments Off

on Find Extra Value in a Free Hail Estimate
If your car has moderate to severe hail damage, or maybe even the driveability of your car is suspect, fixing your car quickly is often your top priority. Knowing precisely what damage needs to be repaired and what the cost of that repair will be is a vital first step in the process of shopping around to find a fair repair shop. Here are a couple of reasons why getting a free hail damage estimate should be the first thing you do when your car suffers from hail damage: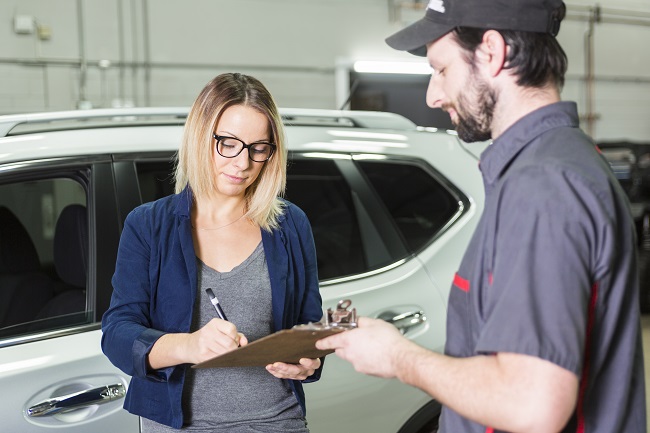 Having a hail damage quote can be a great tool to have on hand when you call your insurance company. Insurance companies are there to help cover your costs according to the specifics of your plan, but an insurance agent can't see the damage up close like you can. Once we examine your car's hail damage and provide you with an estimate of the broken down costs, you can better communicate with your insurance company on the full costs and what their responsibilities are. If your vehicle has moderate to severe hail damage, you're already in a stressful situation. Having as much knowledge as possible helps you know your options and gives you peace of mind throughout the remainder of the process.
Use the opportunity to ask questions and learn more about the expenses involved in hail damage repair and to gain knowledge about each portion of the price. A paintless dent repair shop that you can trust will answer all of your questions, help you know exactly what to expect for repair costs, and can offer you alternatives depending on your budget and insurance. We don't want to keep you in the dark but instead want you to get all the value you can from both our free estimates and our hail damage repair services.
If you want to repair your car's hail damage but you're wary about the costs, Dallas Auto Hail Repair can provide you with a free hail estimate for the cost of total repair or just the parts you need fixing up immediately. Please contact us here if you want to learn more about our repair services and how to reduce hail damage.