Plano & Richardson, TX Hail Damage 4/21/17
May 12, 2017

Posted by

Hail Repair
Comments Off

on Plano & Richardson, TX Hail Damage 4/21/17
Were you recently the victim of a nasty hail storm? Are you looking for a place to get your car fixed? Look no further. Top Notch Image can help you! We are available for immediate appointments and our auto hail repair shop is only 10 minutes away!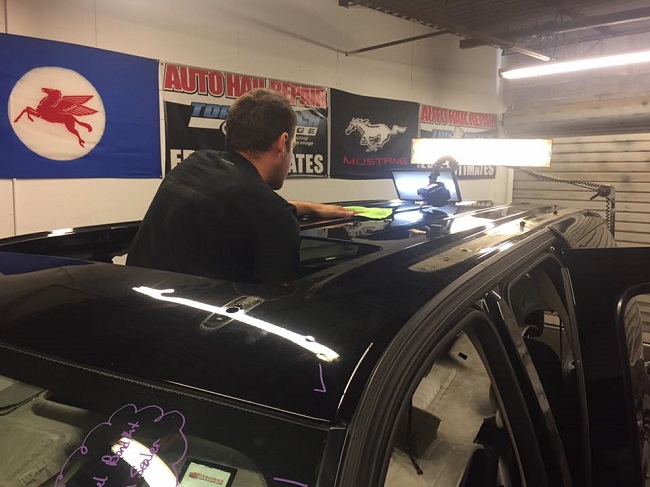 You have several places to choose from, sure, but here's why we're the best auto hail repair specialist:
We're a small business.
Rather than drop your car off at a larger shop and make arrangements to be without it for several days, we'll get it back to you quickly. Our experts don't mess around. We get the job done, and we let you know as soon as your car is repaired.
We're Efficient
We take care of our customers' vehicles immediately, ensuring that you will get your car back in no time at all, reducing the inconvenience you'd find somewhere else.
We're Professional
We've been servicing vehicles throughout the Dallas and Forth Worth area since 2005. Our owner has more than fifteen years of experience dedicated to hail repairs. All of our dent repair experts are thoroughly skilled in repairing a number of things on your car, both big and small: remove dents, replace glass, fix paint chips or cracks, replace panels and moldings, and so, so, so much more! Any damage you have on your car from a hailstorm, we can fix it!
Why wait for a second longer to get your car fixed? Top Notch Image wants to help! Contact us today to get a free estimate! Or bring your car in to get started!