Paintless Dent Repair "PDR" Benefits
Paintless Dent Repair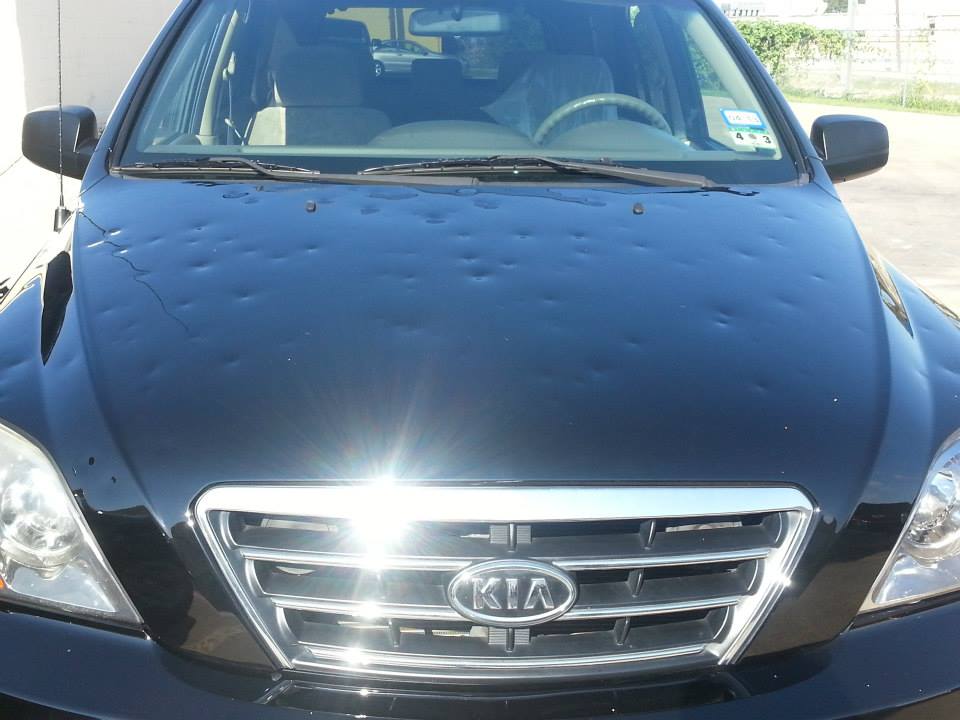 "PDR" is a very effective and smart way to treat small to medium size damages to your vehicle. One of the biggest culprits for just such damage is hail. A nasty hailstorm can leave a ding in your vehicle that is just noticeable enough to require adjustment, but not so big that a more large-scale service is required. If your vehicle becomes damaged by hail or any other relatively minor incident, consider the following three benefits to having professional PDR service performed to get it looking like new again.
Time Is on Your Side – PDR takes considerably less time than more traditional dent removal methods, so an experienced technician can get your vehicle out of their shop and back on the road usually in the same day. Of course, any dent that is beyond a small hail-sized bump may take a little longer, but a same day estimate is a very reasonable expectation for most repair issues pastillas viagra.
Big Savings – As long as the dent is easily accessible and right around the size of something less than a freakishly large unit of hail, the cost for PDR is generally considered very reasonable. It is usually much less than the cost associated with more traditional and large-scale dent removal services.
Original Paint – Perhaps the biggest advantage realized by customers that use PDR is they get to keep the original paint of their vehicle. This contributes to obvious aesthetic value because there is no attempted color matching to perform. It also contributes to increased resale value. A mismatched color, no matter how slight the difference may be can considerably decrease your car's resale value. PDR will not affect your car's original paint job.
"Dallas Auto Hail Repair" has been performing paint and body services on vehicles in the Dallas/Ft. Worth area for more than 10 years. We have all the state-of-the-art equipment necessary for PDR and many other services. If you think you could use our expertise, please contact us today for more information.