Posted by

Hail Repair
Comments Off

on Flower Mound & Lewisville Hail Damage
You can control so many factors as a driver to avoid repairs: proper vehicle maintenance at all the right intervals, defensive driving at all times, and more. But some things simply happen. They're out of your control.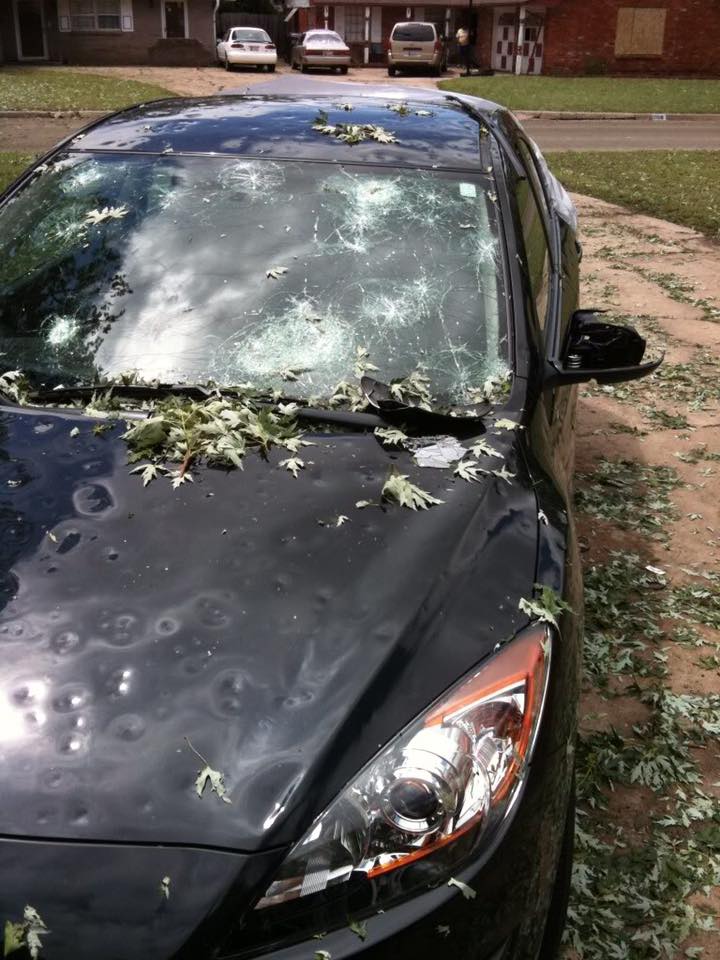 One of the most common causes of automobile damage that falls strictly in the "unpreventable" category is hail. During the transitional months between seasons in the Dallas/Fort Worth area, weather factors tend to collude in producing unexpected hailstorms with the potential to do great damage to any vehicles caught in their wake.
For particularly rough storms, fixing the vehicle damage caused becomes a tough task, commonly resulting in:
Small and large dents
Cracked paint in high-impact dents
Damaged moldings
Cracked glass
Shattered-through glass panels
These factors all require different techniques to [...]
When it comes to severe weather, unpredictability is often the name of the game and impacted areas are often caught off guard with damaging effects. Even if there is a warning of a few days or a week, it rarely affords enough time for the community to avoid becoming overwhelmed with the fallout. Not everyone has access to covered parking, which translates to lots of Fort Worth auto hail damage. All of this boils down to local auto repair shops becoming backed up and stressed for resources. Dallas Auto Hail Repair provides mobile assistance to these areas of the country that have recently been slammed with damaging weather. By mobilizing our professional team of hail repair specialists in the Fort Worth area, we can efficiently provide backup for local repair shops, dealerships, and other retail facilities, helping to get repair work done much more quickly.