Flower Mound & Lewisville Hail Damage
April 27, 2017

Posted by

Hail Repair
Comments Off

on Flower Mound & Lewisville Hail Damage
You can control so many factors as a driver to avoid repairs: proper vehicle maintenance at all the right intervals, defensive driving at all times, and more. But some things simply happen. They're out of your control.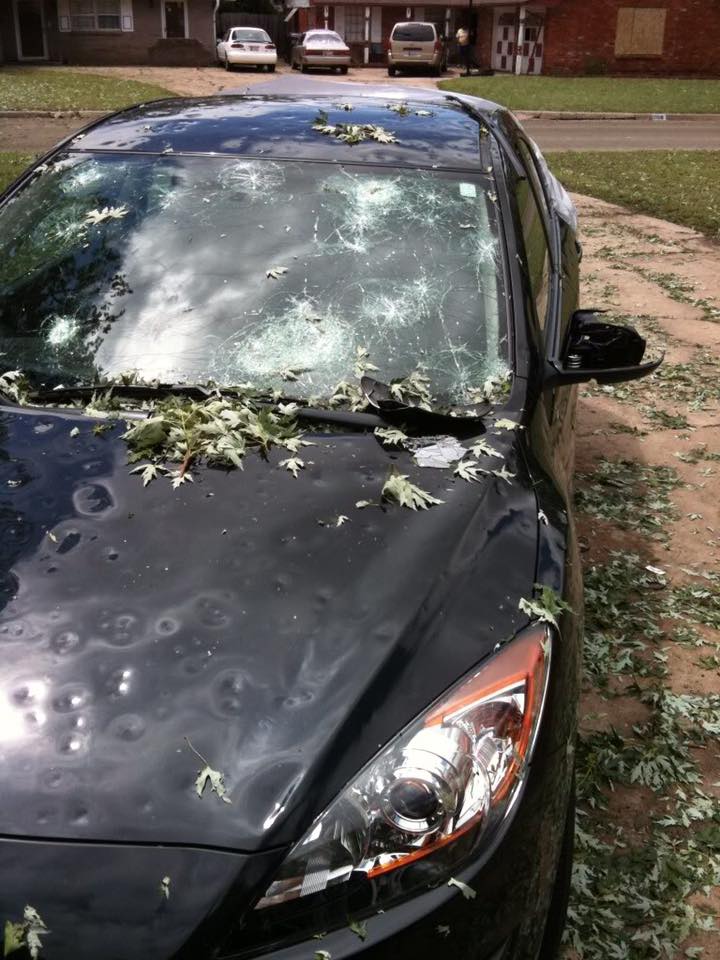 One of the most common causes of automobile damage that falls strictly in the "unpreventable" category is hail. During the transitional months between seasons in the Dallas/Fort Worth area, weather factors tend to collude in producing unexpected hailstorms with the potential to do great damage to any vehicles caught in their wake.
For particularly rough storms, fixing the vehicle damage caused becomes a tough task, commonly resulting in:
Small and large dents
Cracked paint in high-impact dents
Damaged moldings
Cracked glass
Shattered-through glass panels
These factors all require different techniques to repair. Many mechanics and even auto body specialists will look at your vehicle and assume replacement parts are necessary in many cases.
That's where Hail Damage Repair Specialists step in.
By focusing on this specific type of damage, Hail Damage Repair Specialists know when a dent is repairable, even with cracked paint at the point of impact. They know how to efficiently repair multiple cracks without fully replacing the panel. And they also know when a part really is too far gone, needing a replacement.
At Dallas Auto Hair Repair, we take pride in mastering the craft of fixing the scuffs, cracks and dents caused by catastrophic hailstorms. If your vehicle was subject to damage caused by a DFW area storm, contact us today!