Fort Worth Auto Hail Damage
When it comes to severe weather, unpredictability is often the name of the game and impacted areas are often caught off guard with damaging effects. Even if there is a warning of a few days or a week, it rarely affords enough time for the community to avoid becoming overwhelmed with the fallout. Not everyone has access to covered parking, which translates to lots of Fort Worth auto hail damage. All of this boils down to local auto repair shops becoming backed up and stressed for resources. Dallas Auto Hail Repair provides mobile assistance to these areas of the country that have recently been slammed with damaging weather. By mobilizing our professional team of hail repair specialists in the Fort Worth area, we can efficiently provide backup for local repair shops, dealerships, and other retail facilities, helping to get repair work done much more quickly.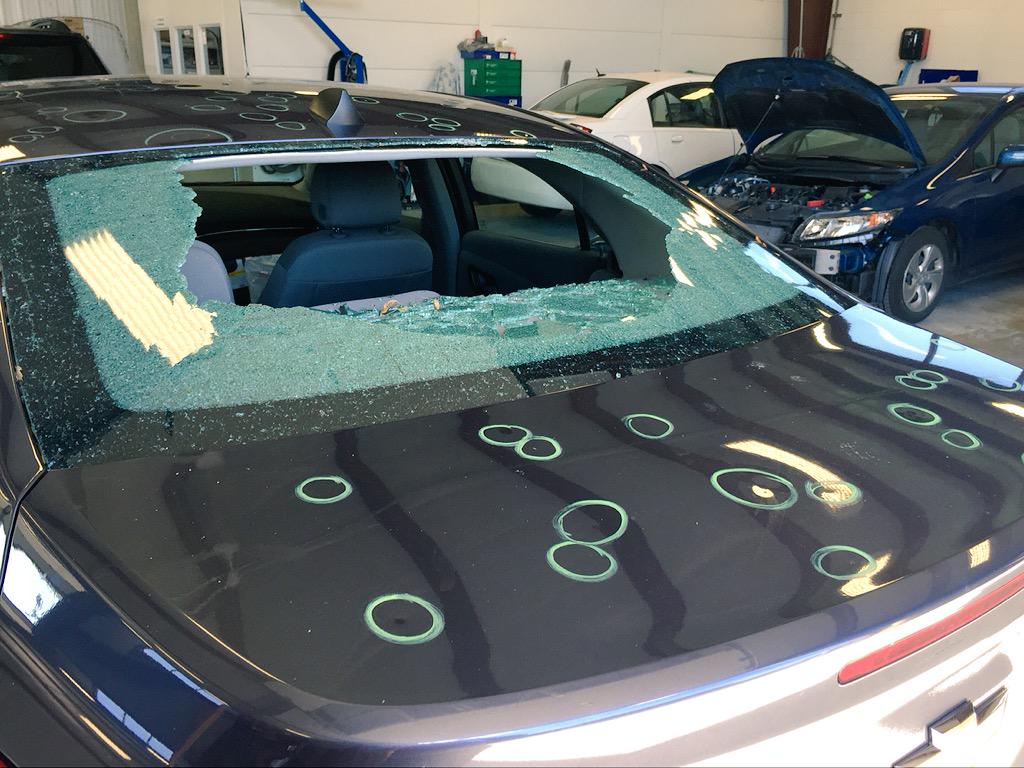 Our friendly and experienced team of professionals are fully dedicated to helping our customers get the hail damage repairs they need. We will always treat you with respect while providing personalized service and customer care. If you live in the Fort Worth, Arlington, Benbrook or White Settlement area, we can help repair hail damage to your vehicle. Contact us today to learn more!